starweave
project overview —
STARWEAVE is a single-player narrative game that utilizes squad rpg and novel command-refusal mechanics to tell a story about unsuitable roles in a broken system. Players will experience empathy and understand the nuances behind a cast of hurting teenagers.
role —
usability & qa manager
timeline —
august 2022 – current
skills —
test management
debugging
tools —
clickup
google forms
zoom
timeline —

STARWEAVE timeline, subject to change

At STARWEAVE, I served as the QA manager and Usability tester, overseeing a team of 5 people. One of my primary responsibilities was to communicate directly with team leads and usability teammates to schedule and run weekly playtests. These playtests were used in identifying bugs, usability issues, and other areas for improvement in our software development process.
playtesting process —
Since SW, is a narratively driven game, the refusal mechanic and the system behind it had to tested many times to ensure that met design and engineer goals and expectations. I review the weekly usability reports, prioritized issues based on severity and impact, and reported them to the engineering team via ClickUp. This process helped to ensure that the engineers had the information they needed to address critical issues quickly, minimizing downtime and keeping the project on track.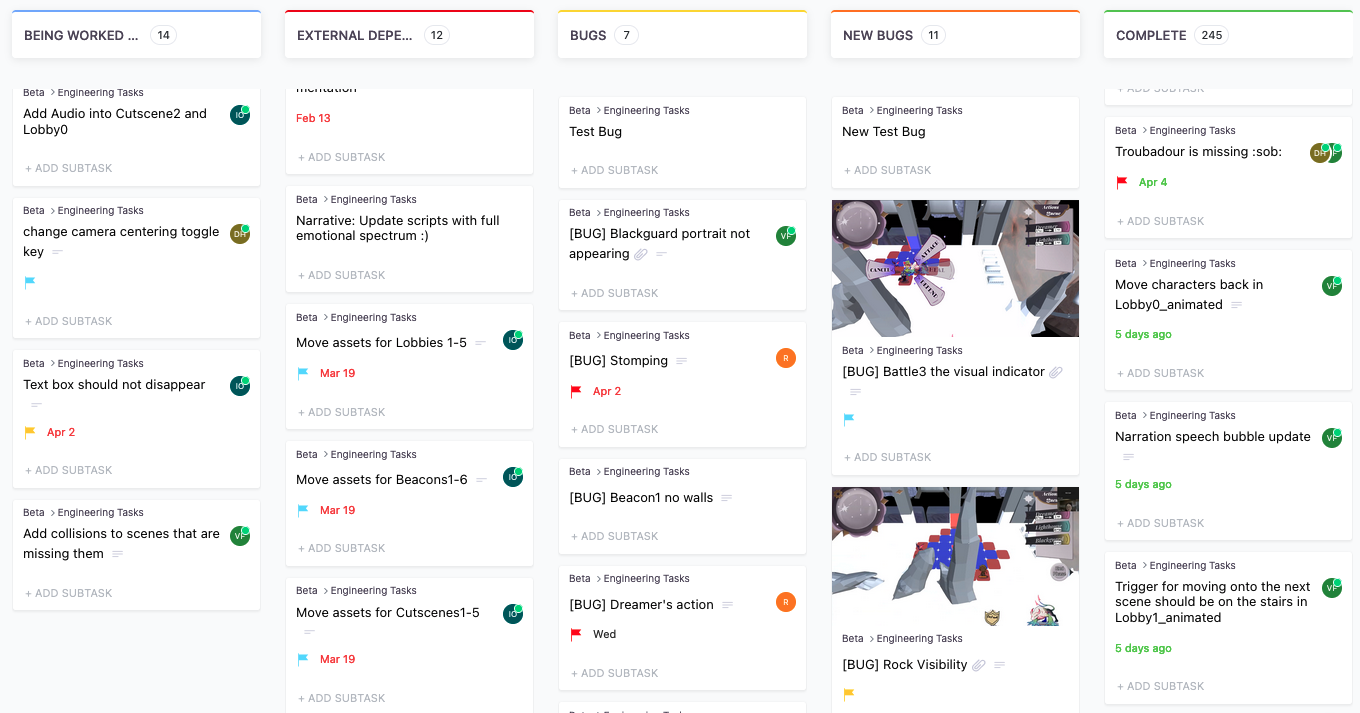 Example of the STARWEAVE Engineering bug tracker on ClickUp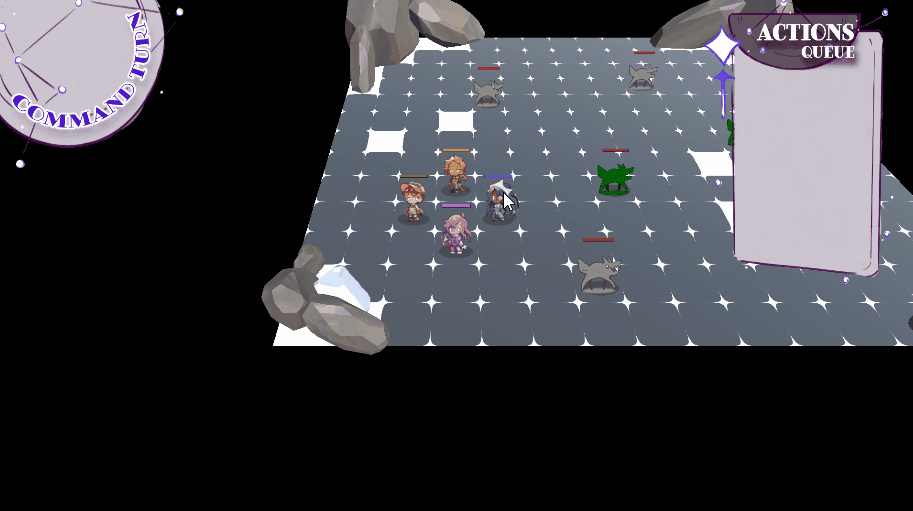 Early gray boxing (left) and example of gameplay: combat mechanic (right)